When
Friday October 2, 2015 at 9:00 AM EDT
-to-
Saturday October 3, 2015 at 12:00 PM EDT
Add to Calendar
Where
Best Western Lehigh Valley Hotel & Conf Center
300 Gateway Drive
Bethlehem, PA 18017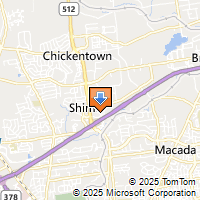 Driving Directions
Spending the night?
Through September 1, guest rooms are being held for Thursday October 1 and Friday October 2 at a room rate of $99 per night. Call 610-866-5800 for reservations. Please note that there is no elevator at this hotel, so you may wish to ask for a room on the 1st floor.
The hotel includes breakfast and free parking. Check-in time is at 4pm and check-out time is 12Noon.
Holy Eucharist will be celebrated at the Cathedral Church of the Nativity in Bethlehem beginning at 5:15pm on Friday.
Buses will be available for those in need. Please plan to carpool as well.
Banquet Only ????
I
f you are interested in attending the banquet, only
, in celebration of the life of The Rev. Rev. Mark Dyer, please click the 'register now' button and follow the directions. We welcome you!
Jo Trepagnier
The Episcopal Diocese of Bethlehem
610-691-5655
jo@diobeth.org
2015 Convention: Episcopal Diocese of Bethlehem
The Diocesan Convention offers our diocese the opportunity to gather for prayer, strategic mission planning, and worship. Our focus this year will be deepening our understanding mission through consideration of our particular adaptive challenges and opportunities.
2015 Schedule
Friday, October 2
8 am Check in
9 am Light Hospitality
9:30 am Session I, Convention Center
Morning Prayer

Bishop's address

Opening Business
12 pm Noonday Prayers and Lunch
1 pm Session II: Leading into the Future with Hugh O' Doherty
Phase I: Plenary

Phase II: Small Groups

Phase III: Implications
4 pm Recess
Please make carpooling arrangements. Two buses will be available for transportation for those in need.
5:15 pm Eucharist at Cathedral Church of the Nativity, honoring Bishop Mark Dyer
7 pm Banquet at Convention Center Celebrating Bishop Mark Dyer's Ministry
Registration is available for the banquet only and must be made with the link below.
Saturday, October 3
8:30 am Session III, Convention Center
Morning Prayer

Balloting if needed

Action on Resolutions
11:45 am Noonday Prayers
Lunch boxes available to go
1:00 Session IV Business if needed, at Cathedral Church of the Nativity
Adjourn
NOTE: All hearings on resolutions will be held at pre-convention meetings
Hugh O'Doherty
We welcome Hugh O'Doherty as our plenary and workshop leader as we learn about and discuss adaptive leadership.
Please note that you will be asked for payment information and a meal choice for dinner. The choice of entrees is Grilled Salmon or Beef Tenderloin. A vegatarian plate will also be available.