When
Thursday April 28, 2016 at 9:00 AM PDT
-to-
Friday April 29, 2016 at 5:00 PM PDT
Add to Calendar
Where
Hal Holmes Center
209 N. Ruby St.
Ellensburg, WA 98926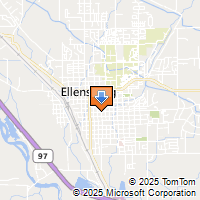 Driving Directions
This event is supported by funding from the Washington State Department of Social and Health Services, Children's Administration. The points of view presented in this event are those of WSCADV and do not necessarily represent the official position or policies of the Washington State Department of Social and Health Services. Any reproduction of material contained in these event materials must acknowledge WSCADV as the source and include the attribution language above.
Advocacy for Rookies--Ellensburg
What is an advocate? And how do you actually do this work?
We are excited to present this fast-paced two-day course for brand-new advocates, with facilitators Deadria Boyland and Tyra Lindquist.
We'll cover:
Understanding DV dynamics


Survivor-centered advocacy practice

Practical day-to-day skills

Trauma-informed services and trauma stewardship


and more
The total Advocacy for Rookies training includes:
When you register, information and instructions about the online training will be emailed to you, so be sure to check your inbox!
Coffee and tea will be available in the mornings and lunch will be provided each day.
Online Registration deadline: April 21, 2016
Deadline to request interpreters: April 11, 2016
Schedule:
1st day: 9:00 a.m. - 5:00 p.m. (check-in opens at 8:45 a.m.)
2nd day: 9:00 a.m. - 5:00 p.m.
Registration Fee:

WSCADV Member Programs: 1 FREE participant; additional participants $100 each

WSCADV Associate Members: $100 each

Non-Members: $200 each
Hotel:
The hotel with the per diem rate is now booked solid, with no availble rooms. Feel free to call other hotels in the area.
You are responsible for making your own reservations and paying for the room.