When
Feb. 18-21, 9:00 AM to 6:00 PM Daily
Fee
$880 including materials fees
Ages
Adults only
Where
Artist Studio
2307 Laguna Canyon Road, #10
Laguna Beach, CA 92651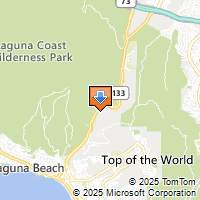 Driving Directions
SEEDS Arts and Education, Inc.
www.seedsed.org
949-322-9597
jenn@seedsed.org
This workshop is an introductory Nihonga (traditional Japanese mineral pigment painting) class. Artist Judith Kruger will teach students how to make pigment from organic and inorganic matter, like cured shells, semi-precious minerals, exotic soils, pine soot, indigo and silica. Metallic leafing and oxidation techniques will be covered. Emphasis will be on the creation of multi-layered paintings, stemming from ancient practice, that embody the power to nurture the spirit.

About the Instructor:
Judith Kruger earned her BFA from Syracuse University and her MFA from Savannah College of Art and Design. She is recognized internationally for her research and advocacy for historic, natural painting materials and ecological processes. She is represented in Connecticut by Morrison Gallery and in Phoenix by Bentley Gallery. Her work is held in private, public and corporate collections, some of which include Jefferson Hospital, Philadelphia, SCAD, Hong Kong, and Phipps Conservatory's Center for Sustainable Landscapes, Pittsburgh. Judith Kruger resides in Northwest Connecticut. Her studio is located in an old hosiery mill, 125 miles north of New York City, at the foothills of the Berkshire Mountains. Her work can be seen at judithkruger.com.