Where
The Lion's Club in Yachats Oregon, USA
344 4th Street
Yachats, OR 97498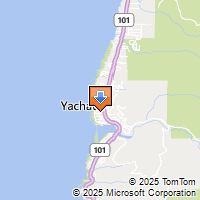 Driving Directions
Seminar Tuition:

$360 until January 19, 2016
$395 after January 19, 2016
Contact
Jai Tomlin
Mindell Seminars
processfacilitation@yahoo.com
541.265.9210
Daily Schedule:
Friday 1pm-7pm (with short break around 4:20)
Saturday 10-1pm + 4-7pm
7pm Dinner + Party

Sunday 10-1:30pm

Day 1. The Elder's 2nd Training; Real + Sacred Spaces for You + Our Relationships

Day 2. New Realities; Quantum Non-Locality + Lao Tse's Not Doing, for small group and international tensions.

Day 3. Your Timeless Self; and it role in the World's Future.
Continuing Education Credits
CE Credits are available for this seminar. The continuing education fee is $25 which will be collected at the seminar. Checks needs to be made directly to the Process Work Institute.
The Process Work Institute is a NBCC Approved Continuing Education Provider (ACEPTM) and a co-sponsor of this program. The Process Work Institute may award NBCC approved clock hours for events or programs that meet NBCC requirements. The ACEP solely is responsible for the content of this event.
Accommodations Options: Please Double Check Prices for Current Rates. For other options contact the Yachats Chamber of Commerce, 541-547-3530 or http://www.yachats.org
Sweet Homes 1.800.519.0437
Various lodging options for 1 to 18 people. Prices start at $50 per night.
Ask about about the February special, buy two nights get one night free!
SweetHomeRentals.com info@sweethomerentals.com
Dublin House: 1.541.547.3703 www.dublinhousemotel.com
$50-105 per day, for ocean + non ocean view
2 minute walking distance from the seminar.
Rock Park Cottages: 541.547.3214
$60-115 per day, $330-420 weekly, cabins with kitchens. A 2-minute walk.
Ya'tel Motel: 1.800.406.1338 www.yatelmotel.com
Rooms $55-110 per day. 3-minute walk.
Ocean Odyssey Rental: 1.800.800.1915. Let them know you are with the Mindell Seminars for 10% off. www.ocean-odyssey.com
Yachats Inn: · 1-888-270-3456 www.yachatsinn.com
$55-120 per day, 1/2 mile to the seminar.
FiresideInn:1-800-336-3573 http://www.firesidemotel.com
$95-135 per day, for oceanfront
1/2 mile to the seminar. Pet friendly.

Adobe Resort – 1-541-547-3141 or 1-800-522-3623 www.adoberesort.com
(has some pet friendly rooms)
$105-$120 + tax ocean view
$75-$80 + tax non ocean view