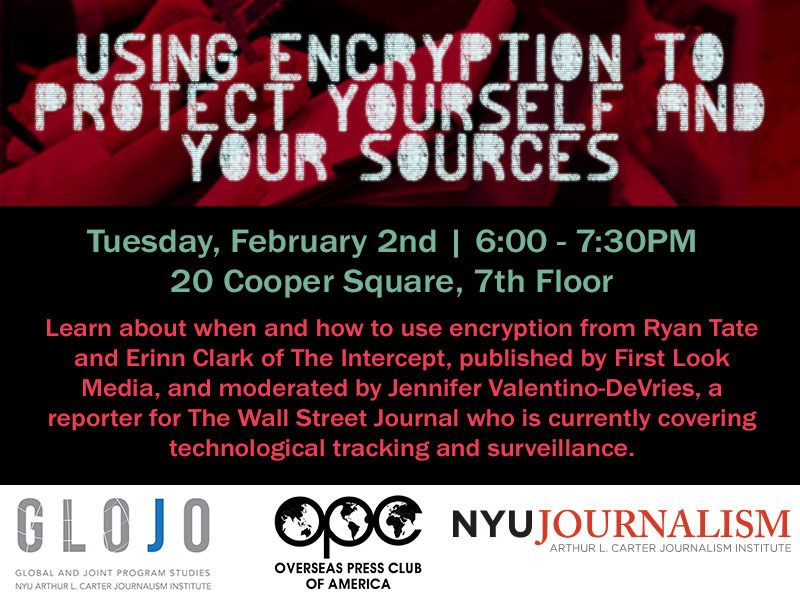 Using Encryption to Protect Yourself and Your Sources
Encryption is just as important as a flak jacket in today's dangerous reporting environment. Learn about when and how to use encryption from Ryan Tate and Erinn Clark of The Intercept, published by First Look Media. Founders of The Intercept include Glenn Greenwald and Laura Poitras, who helped Edward Snowden leak a massive trove of National Security Agency documents. The event is co-sponsored by the OPC and New York University's Arthur L. Carter Journalism Institute.
Jennifer Valentino-DeVries, a reporter for The Wall Street Journal, will moderate. Valentino-DeVries works on special projects for the Investigations group at the Journal. Her current coverage focuses on technological tracking and surveillance and the impact these have on business, society and the law.