When
Tuesday, October 11, - Thursday, October 13, 2016


Where
Snow King Resort
400 E. Snow King Ave.
Jackson, WY 83001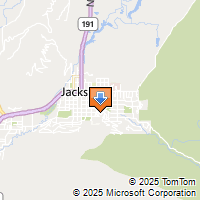 Driving Directions
Helping Small Towns Succeed
Engaging Leaders. Building Communities. Sustaining Success.
30th Anniversary Celebration of the
Heartland Center for Leadership Development
October 11-13, 2016
Snow King Resort Jackson Hole, Wyoming
The Heartland Center for Leadership Development is returning to Jackson Hole, Wyoming, in 2016 for its highly regarded annual institute, which was launched at Snow King Resort in 1992. Traditionally known as Helping Small Towns Succeed, this institute is one of several events planned for 2016-17 to celebrate the Heartland Center's 30th anniversary and its contributions to community leadership development.
Schedule
The institute will begin with an evening reception on Tuesday, October 11 and end at noon on Thursday, October 13. All institute activities will take place at Snow King Resort, which is located in the town of Jackson, Wyoming, with easy access to Jackson's famous town square via shuttle, taxi or by foot. Snow King Resort provides shuttle service from the Jackson Hole Airport to their resort facility.
Registration
Register today to receive the discounted rate of $295, a $100 discount, offered to the first 50 paid registrants. Your conference registration fee covers the opening reception, lunch on Wednesday, breaks on Wednesday and Thursday and all of your learning and networking materials.
Lodging
Contact Snow King Resort at (307) 733-5200 and ask if the preferred rate of $139 per night is still available. On-site Resort features include a restaurant serving local cuisine, spa and fitness facility and an outdoor swimming pool. The expansive lobby and fireplace offer a welcome relief from typical October weather, which often features cool but sunny days and chilly nights. For visitors who want to visit nearby natural amenities, Grand Teton National Park is just a short drive north of the town of Jackson and Yellowstone National Park is about three hours away.

Program Overview
The Jackson Hole Institute program will include reflection and sharing on how community leadership development has changed in the past 30 years and how it is likely to change in the future. Opportunities for both formal and informal networking will be an institute design feature. Breakout sessions will featureworkshops on capacity building, projecting the future and sustaining success. A final session on Thursday morning will feature open space opportunities, so that participants can build networking sessions around shared interests.
Don't miss this opportunity to engage in a rich and rewarding learning experience with participants from around the nation and throughout North America. Contact the Heartland Center for more information using the phone or e-mail addresses below.