Contact
BCA Center for Buddhist Education
email: cbe@bcahq.org
ph:(510) 809-1460
fax: (510) 809-1462
website: www.BuddhistChurchesofAmerica.org
When
Friday August 19, 2016 at 7:00 PM PST
Saturday, August 20, 2016 all day
Sunday August 21, 2016 ends at 1 PM PST

Add to Calendar
Where
JODO SHINSHU CENTER 2140 Durant Avenue (btwn Shattuck and Fulton), Berkeley, CA 94704
Lodging at the Jodo Shinshu Center: A limited number of rooms are available. Please contact the Facility Manager directly: Email: gkameda@bcahq.org Phone: (510) 809-1401.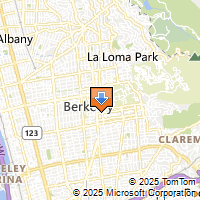 Driving Directions
TRANSPORTATION OPTIONS from local airports to the JSC
BART (Bay Area Rapid Transit) www.bart.gov/guide/airport/airport.asp
From SFO, take free shuttle from airport to SFO BART station. One-way fare to Downtown Berkeley Station is $9.25*
The Oakland Airport BART station is located just across from the Terminal 1 baggage claim area and a short walk from Terminal 2. One-way fare to Downtown Berkeley Station is $8.50*
*Board Richmond-bound train, getting off at Downtown Berkeley station. From exit, walk about four blocks south on Shattuck Avenue and take left onto Durant Avenue. The Jodo Shinshu Center is at the end of this block.
PLEASE NOTE: BayPorter Express no longer has service out of Oakland Airport. They still provide service to Oakland Airport and both to and from SFO. www.bayporter.com 1.877.467.1800 Door-to-door van service; reserve ahead. SFO to Berkeley $38 and $10 per additional passenger. Berkeley to Oakland Airport $29 and $10 per additional passenger.

ABC Shuttle (www.abcshuttleservice.com) 510-712-6452 has service from Oakland Airport to Berkeley $34 and $5 for each additional passenger. SFO to Berkeley $54 with $5 each additional passenger.
All prices are approximate and subject to change.