When
Thursday October 13, 2016 at 5:00 PM EDT
-to-
Saturday October 15, 2016 at 5:00 PM EDT
Add to Calendar
Where
Buena Vista Palace
1900 E Buena Vista Drive
Lake Buena Vista, FL 32830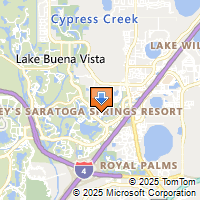 Driving Directions
Preliminary Schedule
Thursday, Oct. 13
Opening Reception 5 - 7 pm
Friday, Oct. 14
Sunrise Yoga 6:30 am
Breakfast 7:30 am
Opening Session 8:30 am
Seminars 10:00 - 5:00 pm
Lunch at noon
Advocates Dinner 6 - 8 pm (family welcome)
Saturday, Oct. 15
Sunrise Yoga 6:30 am
Breakfast 7:30 am
Seminars 8:30 - 3:30 pm
Lunch at noon
Closing Ceremony 3:30 - 5:00 pm
After Hours Celebration
Laney Poye
Director of Community Relations
Preeclampsia Foundation
321-421-6957
laney.poye@preeclampsia.org
Preeclampsia & HELLP Syndrome Patient Advocates Summit
It's time to register! Join us for the two-day Preeclampsia/HELLP Syndrome Patient Advocates Summit in Orlando, FL on October 13-15, 2016.
The goal of this conference is to motivate and equip you to become a more effective patient advocate for raising public awareness, and driving patient education and healthcare improvements in your local community.
Who should attend?
Preeclampsia and HELLP syndrome survivors who are serious about developing their skills in communication, storytelling, and preeclampsia knowledge to locally affect the greater mission of awareness, education and patient support. The Summit is recommended for people who have processed the early stages of grief or trauma that often comes with experiencing preeclampsia and/or HELLP syndrome. Interactive in nature and focused on taking action, the two-day conference is a unique opportunity for those who are ready to engage in the next steps of using their experience to help others.
Attendees will be tasked with using their new skills and personal experience to go back and implement change in their local communities.
What will you learn?
The Summit will be focused on self-exploration, fellowship and taking action. We have a fantastic line-up of trainers and experts! You will learn from John Capecci of Capecci Communications., who specializes in cause-based storytelling. He will coach us through crafting our stories for various audiences and purposes. He provides clients with presentation and media training, story development and coaching, and marketing communications. All advocates who register by Sunday, July 31, 2016 will be entered to win a copy of his best-selling book, Living Proof: Telling Your Story to Make A Difference.
The Summit will also provide you an opportunity to connect with other members of the preeclampsia community and to learn more about legislative advocacy, the latest medical information, organizing volunteers, providing virtual and in-person peer-to-peer support, and how to fundraise. A full schedule of events and speakers will be provided to all participants as we grow closer to the event date.
Registration Deadline
The Preeclampsia Foundation has been so positively overwhelmed by the interest from the preeclampsia advocates community to attend this event! Thanks to sponsorship and local fundraising efforts, we are able to provide this workshop at no cost to the first 60 participants who register. After the first 60 registrations, there will be a $150/person registration fee to cover the cost of food and beverages for the two-day workshop.
All participants must be registered no later than Thursday, September 1, 2016.
Flights
Orlando International Airport is about a 25-minute trip by car, shuttle or taxi from the Buena Vista Palace where the conference is being held. We recommend arriving on the afternoon of Thursday, October 13 in order to attend the opening reception, then plan for two full-day sessions on Friday, October 14 and Saturday, October 15. You can fly back out in the evening of Saturday, October 15 or stick around and enjoy the lovely hospitality of Central Florida on Sunday.
Hotel
We have arranged for a block of rooms at the Buena Vista Palace where the conference will be held, conveniently located at Disney Springs. The room rate is $169/night and must be booked on or before September 13, 2016. We arranged with the hotel to honor this rate for a few days before and after, so please check with them for availability should you choose to extend your stay.

If you are interested in room-sharing with another patient advocate, please be sure to email Laney Poye at laney.poye@preeclampsia.org so she can add you to the room-sharing list and match you with another participant to arrange the cost-sharing.

Disney Parks Tickets Information
For those who want to take advantage of our proximity to the Walt Disney World Parks, there is an option for Summit participants to purchase
discounted theme park tickets
. Please feel free to bring your significant others and kids along on this trip! There will be activities like the Advocates Dinner on Friday night that the whole family can participate in as part of the Summit, but it's also a great opportunity to allow your family to kick back and check out the theme parks and the other great Orlando attractions while you are in sessions! We do ask that if you have registered for the Summit that you attend all sessions on Friday and Saturday without exception.
On Saturday, our event will conclude by 5:00 pm. You are invited to purchase a Disney "After Hours" pass, which is good after 3 pm, to hit one of the parks for the fireworks' show in the evening. Please note that tickets are purchased separately via the direct link provided by the Walt Disney World Resorts and the Preeclampsia Foundation is in no way affiliated with or liable for the purchase of any theme park tickets.