_______________________________________________
Mary Puhr
Mid-America Library Alliance
816-521-7257
marypuhr@mid-americalibraryalliance.org
_______________________________________________
Where
Johnson County Library - Central Resource Library
9875 W. 87th St.
Overland Park, KS 66212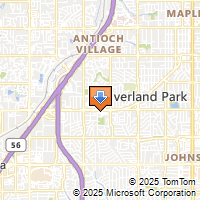 Driving Directions
_______________________________________________
Make: In the Makerspace Creating a Collaborative Makerspace in a Library
______________________________________________________________________________________
When
Wednesday October 26, 2016 from 9:30 AM to 4:00 PM CDT
Registration closes Monday, October 24, 2016.
______________________________________________________________________________________
Come join the Johnson County Library MakerSpace staff in a tour of our new space and a workshop on getting started with YOUR new space. We're going to give some background, talk about the maker community, and outreach opportunities. We'll also be doing demos and walkthroughs of our equipment and do some fun projects.
Agenda:
9-10am History and Background of the Johnson County Library MakerSpace
10-11am The Maker Community and Social Media
11-12pm Outreach and Youth Involvement
12-1:30 Lunch Break
1:30-3:30 Breakout Demos
Rotations -30 min each:
3D Model & Print
Laser Cutting and Engraving
Sound Booth Demonstration
Intro to Electronics
Presenters:
Meredith Nelson is the Maker Librarian at the Johnson County Library. She began the MakerSpace Initiative in 2012, opened the original MakerSpace in March 2013, and oversaw its expansion to the current space.
Nick Ward-Bopp has been a MakerSpace Facilitator since October of 2015. Nick has a background in fabrication and entrepreneurship and has been involved in the Kansas City maker movement since 2011, when he launched a project called The Jarboe Initiative. More recently Nick has co-founded a small community wood/metal shop called Maker Village KC that will open in the Spring of 2017.
Brian Oertel has been working at the Johnson County Library for 13 years and began working in the MakerSpace this April. He has a background in graphic arts and printmaking.
Thomas Maillioux came to the Johnson County Library MakerSpace this spring. He came to us from France where he was a teacher-librarian. He is a hobby maker who focuses on electronics and light manufacturing.
______________________________________________________________________________________
Cost:
MALA Member: $45.00

Non-Member: $90.00
MALA Workshop Billing/Refund/Credit Policy:
We prefer all workshops to be prepaid or paid at the door. If you prefer to be billed, please add $5. Full refunds or credits are available for cancellations made a minimum of seven (7) days prior to the workshop date less a $5 administrative fee. You can transfer to another workshop a minimum of seven (7) days prior to the workshop date with no administrative fee. Cancellations made less than seven (7) days prior to the workshop date receive no refund or credit and you or your organization will be billed. No shows are billed to you or your organization.
______________________________________________________________________________________