When
Sunday, August 16, 2015
10:00 am - 2:00 pm

Where
Forest Lake SDA Church
515 Harley Lester Lane
Apopka, FL 32703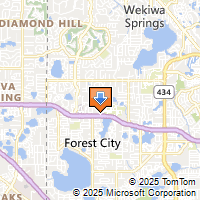 Driving Directions
Friend (5th grade)
Karen Garcia
Howie Baez
Companion (6th grade)
Kim Simons
Camy Crescioni
Explorer (7th grade)
Ruth Michel
Franck Celamy
Ranger (8th grade)
Eli Moreno
Ana Maria Escobar
Voyager/Guide (9th/10th grade)
Cheryl Roda-Wu
Hardeo Chin
Pioneer/Navigator (11th/12th grade)
Joey Figueroa
Joe Rivera
Drum Corp
Camy Crescioni - Drum Corp Director
Hardeo Chin - Instructor
Drill Team
Nekeisha Walker - Drill Team Director
Camy Crescioni - Instructor
PBE (Bible Bowl) Team
Cheryl Roda-Wu - Coach
Karen Garcia - Co-Coach
Fundraising
Phil Bond
Forest Lake Pathfinder Registration 2016-2017
The Forest Lake Pathfinder Club is dedicated to finding the path to Jesus thru discovery, action and reflection. We discover Jesus thru His works in nature and thru the Bible. We follow His example through actions of love, service to people, and relationship with Jesus. Once we start reflecting a Christ-like character, we can lead others to Him.
CALENDAR
The Pathfinder club will meet every first Saturday, from 4:00-6:00pm
and every third Wednesday, from 6:30-8:00pm.

View/print the Forest Lake 2016-2017 Pathfinder Calendar
Our calendar will also be available on Google Calendar shortly.
REGISTRATION FEES
The registration fees for the 2016-2017 Pathfinder Year are as follow:
Forest Lake Pathfinder
Non Forest Lake Church Pathfinder
Club T-Shirt
New Pathfinder Packet:
Sash and 5 Uniform Patches
Scarf & Slide (given at induction)


$55.00
$80.00
$10.00
$20.00


Register by August 14th, and save $25 per Pathfinder.
Registrations and fees made/paid after midnight on August 14th, will include a late fee of $25 each.
In-person registration is on Sunday, August 14, 2016, from 10am-2pm, in the Lower Youth Center. You may register online any time before then.
MEDICAL CONSENT FORM
You will need to fill out the 2-page Pathfinder Medical Consent Form for each of your children wishing to join Pathfinders. The form will also need to be notarized.
We will have copies of the medical consent form at registration, on August 14th (10am-2pm). There will also be a notary present to witness your signature.