Contact
Julie Roles
651-690-4111
jroles@vital-aging-network.org


Where
Wilder Community Center for Aging
650 Marshall Ave
Saint Paul, MN 55104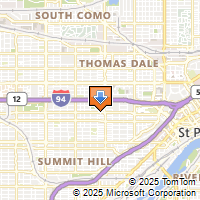 Driving Directions
How we think about aging has an impact on quality of life, health and even longevity. One study indicates that people with positive self-perceptions as they age live seven and a half years longer on average (Levy et al., 2002).
Biases, misperceptions and stereotypes about older adults often operate below conscious awareness. But whether we are aware of our prejudices or not, they hurt us all.
Professionals who work with older adults and their families have a significant impact on people's views about aging. Have you deeply examined your own views?
This Aging with Gusto CEU workshop offered by the Vital Aging Network is designed for social workers, health professionals, housing staff and others. More about Aging with Gusto.
Learning Outcomes for the Workshop. Participants will:
Surface their personal beliefs and feelings about aging and examine what has influenced their views.
Learn about the detrimental effects of ageism and ways to change misconceptions, biases and prejudices about aging.
Develop strategies for incorporating positive perceptions of aging into your professional work and create a personal action plan for doing so.
The Vital Aging Network is a CE Provider authorized by the Minnesota Board on Social Work. Certificates of completion for 6 CEUs will be provided.
$79 - Early registration through August 15, 2016
$85 - After August 15
Registration closes September 12
The nonprofit Vital Aging Network has been promoting self-determination, civic engagement and personal growth for people as they age for more than 15 years. Learn more at vital-aging-network.org.