Cost
FREE but you must pre-register!
Where
Nashoba Valley Medical Center
200 Groton Road
Ayer, MA 01432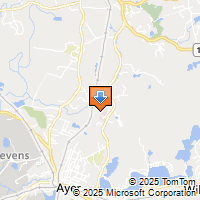 Driving Directions
Center for Childcare Careers, a program of Family Services of Central MA
508-757-1503 X 215 or 216
mail@cccfscm.org
Asthma and Allergy Essentials for Child Care Providers©
2 hour training
Instructor: Sharon Schumack, Ed.M.; Director of Education, Asthma & Allergy Foundation of America, New England Chapter
This training will give child care providers the tools and knowledge they need to care for children with asthma and allergies and provide a safe and healthy environment for children with these conditions. Asthma and allergies are manageable diseases with preparation and education. You will learn how to recognize the signs and symptoms of an asthma or allergy episode, how to institute environmental control measures to prevent these episodes and appropriate use of medications and the tools for asthma management such as inhalers and peak flow meters to keep these diseases under control.
Core Competency: Health, Safety and Nutrition