Cost
FREE but you must pre-register!
Where
Lunenburg Public Library
1023 Massachusetts Avenue
Lunenburg, MA 01462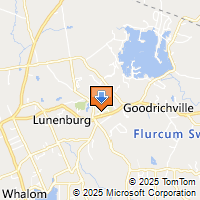 Driving Directions
Center for Childcare Careers, a program of Family Services of Central MA
508-757-1503 X 215 or 216
mail@cccfscm.org
Asthma and Allergy Essentials for Child Care Providers©
Fundamentos del Asma y Las Alergias Para Guarderias
2 hour training
Instructor: Evelin Viera, RN, Asthma & Allergy Foundation of America, New England Chapter
El asma y las alergias son las enfermedades crónicas más comunes entre los niños. Aprenda a reconocer los signos y síntomas de un episodio de asma o de alergias (incluyendo alergias a los alimentos) y utilizar medidas de control ambiental, medicamentos y herramientas de comunicación a los padres para prevenir y manejar las crisis.
Este curso educa a las personas a cargo del cuidado infantil acerca de cómo:
Cuidar a los niños que padecen del asma y enfermedades alérgicas (incluso de alergias alimentarias)
Facilitar un entorno sano y seguro para los niños que padecen esas afecciones crónicas
Orientarse a los medicamentos usados para alivio rápido al igual de largo plazo para el asma y las enfermedades alérgicas.
Core Competency: Health, Safety and Nutrition
Fecha: Sábado, Octubre 8,2016
Hora: 10:30 A.M. - 12:30 P.M.
Lugar: Lunenburg Public Library, 1023 Massachusetts Ave, Lunenburg 01462
Costo: Gratis