UPDATED INFORMATION:
Thank you for purchasing a ticket to Casket Lake Family Halloween Event for tomorrow. Below is the schedule of events. Additional events and surprises will happen throughout the day! Make sure you fill out a raffle ticket at the front gate to win prizes from our Casket Lake vendors, or for the opportunity to bottle feed the baby camel or calf.
Parking is available near the event site. Suggestions for parking are in the Ralph's shopping center at Lake Hughes and Castaic Road. Park in front of the Ralph's that is no longer occupied. You can also park at Mike's Diner or Pappa Z's if you eat there first, and then walk over to the event. Passenger drop off and handicap parking are available by turning on Fantastic Lane. Cars that drop off passengers, will then go park in one of the nearby lots.

12:15pm

Raffle Ticket Drawing for bottle




feeding the baby camel and calf




Costume Parade (come in costume!)

Raffle Ticket Drawing for bottle feeding the baby calf

ALL DAY




LIMS Movie Theatre open all day
Where
LIMS Movie Studios in Castaic
27567 Fantastic Lane
Castaic, CA 91384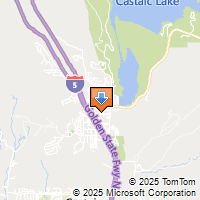 Driving Directions
ATTRACTIONS INCLUDED IN PRICE OF TICKET. Some activities may have a small fee.
*PRE-SALE* Family of 4 (2 Adults & 2 Kids) - $30.00 Offer Expires 10/20/16
Adult - $12.00 ea Children 12 and Under & Seniors - $8.00 ea Children under 6 - FREE
Scarecrow Alley Entry Fee - $30.00 Non-Profit Scarecrow Alley Entry Fee - $25.00
No Pets Allowed
You can show your tickets on your mobile phone if you don't want to print them out.
Enjoy a family day filled with fun!
Trick or Treating
Scarcrow Alley
Kids Zone
Casket Lake Friendly Halloween Alley
DJ
Face Painting
Pumpkin Decorating
Vendor Boo-th Activities
Performances
Petting Zoo
Hay Rides
Costume Parade
Jumpers
Giant Sized Games
Photo Booths
DJ
Live Streaming of the Event
Slot Car Raceway
Youth Chess League
Shopping
Fun Food Vendors
AND MORE!
Contact - Ed or Marlene Bernstein 25Score - 661-257-2673