Intended Audience
The content of this course is tailored to the needs of farmers, NRCS, SWCD, Cooperative Extension, and state department of agriculture employees, as well as crop consultants, natural resource specialists, and non-governmental conservation organization staff.
Cost
Registration is $45 per person. Course registration includes the Xerces Society's Pollinator Conservation Toolkit and a copy of Farming With Native Beneficial Insects.
Catered lunch will be provided, or participants may bring their own lunch.
Canceled registrations can be refunded until November 2nd 2016.
Where
The Ashokan Center
477 Beaverkill Rd
Olivebridge, NY 12461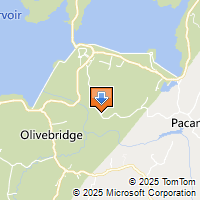 Driving Directions
The Xerces Society provides reasonable accommodations for special events with adequate notice. To request accommodation for events, please contact pollinators@xerces.org by Wednesday, October 26th, 2016.
The USDA and the Xerces Society are equal-opportunity providers and employers.
This Short Course is made possible with the support of the Northeast Region Sustainable Agriculture Research and Education (SARE) program, and the USDA Natural Resources Conservation Service (NRCS). Additional support for this training is provided by the Audrey and J.J. Martindale Foundation, Cascadian Farm, Ceres Trust, CS Fund, Disney Worldwide Conservation Fund, General Mills, the Irwin Andrew Porter Foundation, Turner Foundation, Inc., Whole Foods Market and its vendors, and Xerces Society members.
Special thanks to the Hudson Valley Farm Hub, and Hawthorne Valley Farmscape Ecology Program.
The Xerces Society for Invertebrate Conservation is an international nonprofit organization that protects wildlife through the conservation of invertebrates and their habitat. The Society's Pollinator Conservation Program was launched in 1996, and works with leading native pollinator ecologists to translate the latest research findings into on-the-ground conservation. More information about the Xerces Society is available at www.xerces.org.
The Hudson Valley Farm Hub, ProFarmer Program: The ProFarmer Program is a multi-year, salaried, residential training program for those with farming experience who aspire to own or manage a farm enterprise in the Hudson Valley. Working under the mentorship of Jean-Paul Courtens, Director of Farmer Training, ProFarmers gain experience in a hands-on learning environment on one of the most productive and beautiful tracts of farmland in the region. The Hudson Valley Farm Hub is a non-profit center for resilient agriculture located in Hurley, NY. More information about the Hudson Valley Farm Hub is available at http://hvfarmhub.org/.
Header: Syrphid fly, by Adam Varenhorst. Sidebar: field observation of pollinators and plants, Anne Averille, University of Massachusetts.