After the election -- what does it all mean?
After a big event -- a great football game, a terrific concert or an election deciding the future of our 240-year-old republic -- you want to get together with friends and talk about it. And the stakes are higher than that one-point BYU loss at Utah.
We'll have a couple of Utah's most respected political leaders to help sort out what happened in our state and across the nation. Ben McAdams is a Democrat, the Mayor of Salt Lake County. Spencer Cox is a Republican and Utah's Lieutenant Governor.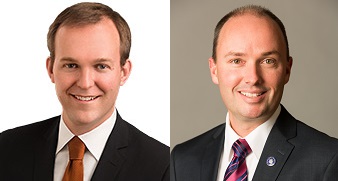 There's no charge to attend the event, including free appetizers. There will be a cash bar for those who care to indulge. We hope to see you there -- and bring a friend. After all, friends mean a lot at times like this . . .