When
Sunday May 1, 2016 at 4:30 PM MST
Monday, May 2, 2016 at 8:00 AM MST
Tuesday May 3, 2016 at 8:00 AM MST
Add to Calendar
Where
Embassy Suites Hotel
4415 E. Paradise Village Parkway South
Phoenix, AZ 85032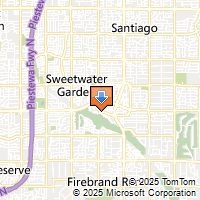 Driving Directions
Dean's Recognition Lunch
Monday, May 1, 2017
Please join us in recognizing Erin Gruwell at our Dean's Recognition Luncheon included as part of your Monday Seminar registration.
NEW! Pre Institute Module I: Certificate in Hopeology Workshop
If this is your first experience with Kids at Hope, we highly encourage you to attend our introduction to Kids at Hope training - Module I: Certificate in Hopeology. This workshop is FREE for registered attendees.
Sunday, April 30, 2017
1:00-4:30 PM
Embassy Suites Hotel

*Just be sure to check the box to attend on the Seminar Registration Form.
Additional Highlights:


Sunday, April 30th
Hosted Reception
Pre Institute Module I Workshop (registration required)
Monday, May 1st-
Tuesday, May 2nd-

Keynote address by Jack Calhoun
Exploring Youth Development from a Law Enforcement & Juvenile Justice Perspective -Transforming the Paradigm from Risk to Hope
Panel Discussion with practioners from the fields of juvenile justice, law enforcement, education and child development
Complimentary copy of Kids at Hope book by Rick Miller
2017 Kids at Hope Master's Seminar
Special One or Two Day Seminar*
as part of
Kids at Hope's Youth Development Master's Institute
Seminar Day 1
No Exceptions!
Monday, May 1st
8:00am-4:00pm

Erin Gruwell
Teacher, education activist, and the founder of the Freedom Writers Foundation. Ms. Gruwell created the Freedom Writer Methods, a progressive teaching philosophy and curricula designed
to achieve excellence from all students.
Featured Keynote Presenter
Now documented in a bestselling book and a feature film, the Freedom Writers phenomenon came about in 1994, when Erin Gruwell stepped into Room 203 and began her first teaching job out of college. On the heals of the Los Angeles riots, the kids in Erin's classroom reflected the anger, resentment, and hopelessness of their community. Undaunted, Erin fostered an educational philosophy that valued and promoted diversity, tolerance, and communication, and in the process, she transformed her students' lives, as well as her own.
Seminar Day 2
Transforming the Paradigm from Risk to HOPE –
Youth Development from the Perspective of Juvenile Justice and Law Enforcement
Tuesday, May 2nd
8:00am-4:30pm

Jack Calhoun
Founder of the National Crime Prevention Council
Featured Keynote
Institute and Seminar participants will spend an entire day exploring the principles and practices of law enforcement and juvenile justice efforts in support of all young people's success.
As the founder and president of the National Crime Prevention Council, Mr. Calhoun helped to redefine crime prevention from a focus on protection and detention to a mindset of hope: preventing crime, engaging youth and enhancing quality of life by building vital communities that don't produce crime.