Cost
$45 advance registration, $55 door
Where
Ojas Yoga Center
707 El Cerrito Plaza
2nd floor/mezzanine
El Cerrito, CA 94530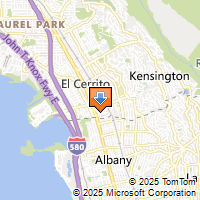 Driving Directions
Yoga and the Pelvic Floor:
A Workshop for Women
with Stephanie Sandleben
The health of the pelvic floor is often overlooked and can influence the way we experience our bodies as women. Imbalances of the pelvic floor muscles can result in pelvic pain, incontinence, organ prolapse, painful intercourse, digestive issues, back pain, and anxiety.
In this workshop, we will map out this vital center through anatomical investigation and movement. Equal parts discussion and practice, we'll examine the role of the pelvic diaphragm in respiration and its function as a core muscle. You will learn how to find, assess, and recruit your pelvic floor muscles. Explore breath exercises, dynamic movement, and restorative yoga that tone, stretch, and promote flexibility. You will leave with tools to incorporate in your daily practice for maintaining health and balance of your pelvic floor.
This workshop is for all-levels of women practitioners. Bring your questions, stories, friends, mothers, and sisters.
Stephanie's love for Yoga began as a teenager growing up in a small Arizona town. Nurtured by hippie parents, a Kripalu ­inspired Yogini and Sufi Sheikh, it grew into a lifelong passion that took root in New York City and now the Bay Area. Having taught for 15 years nationally and abroad, she is inspired by a multitude of gifted teachers, her travels to India, Amma, Reiki, and most importantly her students. The birth of her children began the next chapter in her path of service and ignited a deeper desire to explore the therapeutic potential of asana and pranayama. This path has grown to include Pelvic Floor Yoga, Postpartum Doula support, and healing sessions that are a synthesis of Yoga, Reiki, and Rebozo (traditional body wrapping). Her soulful classes are subtle, deep, and thoughtfully sequenced so that you leave feeling grounded and invigorated. www.TheSamaMama.com
$45 advance registration, $55 at the door.
ADVANCED REGISTRATION IS NOW CLOSED, BUT
THERE IS STILL SPACE TO JOIN US!
PLEASE ARRIVE A FEW MINUTES EARLY TO PAY :)