CVR February Monthly Meeting at
Speedsport Tuning / SST Auto
Please RSVP no later than Thursday February 16th
Special guest speaker David Murry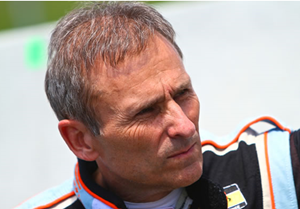 Please join us in February for our second 2017 CVR event with a very special guest speaker. Our host, Speedsport Tuning in Danbury, has graciously arranged for David Murry to speak about his far-reaching career in Motorsport Racing in Europe and the US. His talk should run about 30 minutes with ample time afterward for questions and answers.




David Murry has been a factory driver for Porsche and other prominent Auto manufacturers. His racing accomplishments are numerous, and include:

Spencer Cox and Mark Taylor are our generous hosts for this event and will have the shop set up with an array of Porsche projects, along with a great meal for us. With over 30 years' experience on Porsche, Audi, Volkswagen and BMW, Speedsport offers a complete range of vehicle services, scheduled maintenance, vintage Porsche service, speed tuning, and emergency breakdown service, including towing. Speedsport Tuning is factory authorized in products such as Active Autowerke, Revo Technik, Softronic, Brad Penn Oil, Total Oil, JRZ, TiAL, AiM, and Bosch.
We'll also update you on upcoming CVR events so you can make calendar arrangements.
We look forward to seeing you in Danbury!
Note: CVR members must provide their PCA membership number and the names of their guests.
The monthly meetings are held for current members of PCA/CVR and their guests.
If you are not a PCA/CVR member and would like to attend please contact the program coordinator.
Please remember to check the CVR Website for the most up-to-date information www.cvrpca.org .