Where
Kahanoff Conference Centre
105 12th Avenue SE
Calgary, AB T2G 1A1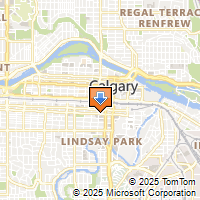 Driving Directions
Schedule
8:00 - 8:30 am - Breakfast and Registration
8:30 - 11:30 am - Workshop
Cost
There is no cost to attend. A light breakfast will be available.

Cybersecurity Awareness for NPOs

Please join members of SotoNets Cloud Solutions and our guest speaker, Jill Clayton, Alberta's Information and Privacy Commissioner, for an interactive and in-depth workshop on recent trends in privacy, awareness, breach notifications and an update on the latest trends in cyberthreats.
Jill Clayton
Alberta's Office of the Information and Privacy Commissioner (OIPC), Jill Clayton began her career with OIPC in 2004 as a portfolio officer with the team responsible for ensuring oversight and compliance with Alberta's Personal Information Protection Act. Prior to her service with OIPC she worked as a privacy consultant, providing services to public and private sector clients, primarily in the health care, oil and gas, telecommunications and non-profit sectors
.
Juan Osuna
Mr. Osuna has worked in the energy industry for over 10 years. Prior to joining SotoNets as a Senior Director, Mr. Osuna was a Senior Director with IHS Energy. Prior to IHS he served a a senior market analyst for Enbridge Pipeline's commodity forecasting groups and was a lead market analyst for a refining supply and trading group, providing fundamental market analysis Mr. Osuna has also held positions at Plains Midstream Canada and ATCO Electric.
Leonardo Soto
Mr. Soto is the founder and Managing Director of SotoNets Cloud Solutions. As an early adopter of cloud-based IT solutions, he has helped companies understand the advantages of migrating services to the cloud, while maintaining a high degree of safety and security. Mr. Soto is also and advocate for the use of the Blockchain as a way to improve community participation and secure voting and registration services at all levels of government and community organizations.
What will we cover in the Workshop?
Cybersecurity : Understanding the threats
Are you ready? Assessing your organization's readiness level
Facing the breach : Planning, responding and taking action
(Commissioner's info)
The Tool Kit : Protecting your organization
More Information
Share event details and include a compelling event related image.