Marian Constable, Registrar
Room 217 Foundation
905-852-2499
mconstable@room217.ca
Where:
Winspear Centre
4 Sir Winston Churchill Square NW
Edmonton, AB T5J 4X8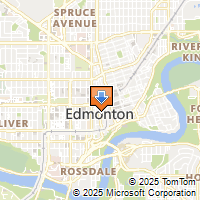 Driving Directions
The Winspear Centre is readily accessible by both bus and LRT service. The LRT terminal is Churchill Station. Click here to be taken to the Edmonton Transit website page from which you can find maps and other useful information about taking public transit.
Parking at the Winspear
The City of Edmonton provides over 1500 convenient parking stalls within a 5-minute walk from Winspear Centre, The Citadel Theatre and Shaw Conference Centre. The Library, Canada Place and City Hall Parkades provide heated underground parking with pedway connections to the event venues. Parking is also available at on-street meters in the vicinity.
Click here for the Parking Information page from the City of Edmonton website.

Early Bird Registration $129
Regular Registration (after Sep 22/17) $149
Student/Senior (60+) Registration $89
Contact Deb Bartlett for 5+ group rates

If payment is not made with a credit card, your registration's status will be "pending" for three weeks. If payment is not received 21 days after registration, your seat will not be reserved. All payments must be received by day of conference.

Please note, this does not apply to corporate or institutional clients, who require invoicing, but only to individuals.
Cancellations will be accepted up to Oct 5, 2017 with a full refund, less a $25 administration fee. Refunds will not be provided after Oct 5, 2017.
Music Care Conference EDMONTON
Monday Nov. 6, 2017
Music Care Conference brings together community pursuing the issues/themes around caring for people with music. The conference identifies & integrates common themes/issues using music across the care spectrum & highlights the social implications of music in care. Participants experience music in a way that contributes to body-mind-spirit care.