When:
Thursday, May 11th

8:00am - 1:30pm EDT
Registration is FREE!
There is NO fee to attend!
Where:
Mid-Ohio Foodbank
3960 Brookham Drive
Grove City, OH 43123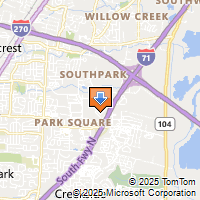 Driving Directions
2017 All Agency Exchange

Dear Agency Partner-
You are invited to register for All Agency Exchange a half day conference hosted by Agency & Program Services We look forward to connecting with you through conversation and sharing important information that shapes and informs the work that we do.
PLUS- You won't want to miss the launch of Agency 360 - targeted year-round training opportunities to include Fund-Raising/Grant Writing, Agency-to-Agency Networking, Advocacy, Capacity Building, and more. We are excited to reveal all the ways you will soon be able to connect, learn, and innovate with your fellow agency partners and Mid-Ohio Foodbank.
The day will begin at 8:00 AM with registration and continental breakfast. There is no fee to attend! You may register up-to TWO representatives from your agency to attend. Lunch will be provided. Click the Register Now button below to get started. If you have questions or need assistance please contact Ann L. Miller-Tobin at amillertobin@midohiofoodbank.org
We look forward to seeing & sharing with you Thursday, May 11th, 2017!
Sincerely,
The Agency Services Team