When
Wednesday, May 31, 2017 at 10:00 AM EDT
-to-
Wednesday, September 27, 2017 at 11:00 AM EDT
Where
Meet at the
Middlebury Public Library
101 Winslow St.
Middlebury, IN 46540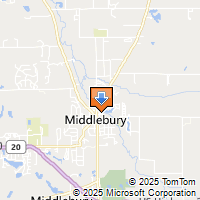 Driving Directions
director@middleburyinchamber.com
Gangsters, Saloons & Buggies on Roofs - Downtown Middlebury Walking Tour
Historic Middlebury is full of surprises. John Dillinger was the most famous criminal in the U.S. in the 1930s and it is rumored he passed through Middlebury and even spent the night in a boarding house.
In Amish Country, it's not unusual to see buggies everywhere; on the roads, at banks and grocery stores, even at Walmart, but up on a roof?! Hear these inside stories and secrets and more from a local with this tour of downtown.
*To secure your spot in the tour, your tickets must be purchased at least 24hrs BEFORE the tour starts.*
Tour starts at the Middlebury Public Library at 10am. Meet out front, by "Elkabet" the elk. You must reserve your tour time and date by registering online or by stopping in the Middlebury Chamber of Commerce Visitors Center, 201 South Main Street, Middlebury, IN.
This is a walking tour. Please wear comfortable shoes.
Tours go rain or shine. If it is calling for rain, you might want to bring an umbrella or wear rain gear
Please arrive 15 minutes prior to your tour's starting time.

Additional tour dates available by request.
Is your group over 15 people? Contact us to learn more about large group rates.