Contact
Julie Roles
651-895-3341
jroles@vital-aging-network.org


When
1:00 PM to 3:00 PM each session

Three Thursdays:
June 8, 15, 22

Where
AARP Information Center, Mall of America
228 West Market
West Parking Ramp (Hawaii-Yellow-Pineapple)
Bloomington, MN 55425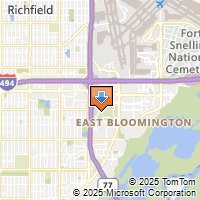 Driving Directions
E
Aging with Gusto
Examining our views on aging
Aging. Whether we're 6, 60 or 106, it's happening to all of us... if we're lucky.
That's not going to change. But what can change is how we view aging and how we treat one another and ourselves as we age.
Register now for this series of three, two-hour sessions led by the Vital Aging Network:

June 8: What It Means to Age
June 15: Infulences on Views of Aging
June 22: Getting to Aging with Gusto
All sesssions, 1:00 PM to 3:00 PM at
AARP Information Center
Mall of America
228 West Market, Bloomington, MN 55425
Park in West Parking Ramp (Hawaii-Yellow-Pineapple)
More about finding the center

Register now!
Aging with Gusto is a program of the Vital Aging Network.