Where
Henry Ford Hospital - Buerki Auditorium
2799 W. Grant Blvd.
Detroit, MI 48202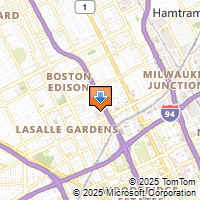 Driving Directions
OPENING REMARKS
Kiddada Green, MAT, Black Mothers' Breastfeeding Association
Anjanette Davenport-Hatter, LMSW, Black Mothers' Breastfeeding Association
Khalilah Burt-Gaston, Program Officer at the W.K. Kellogg Foundation
Kimberlydawn Wisdom, MD, MS, Henry Ford Health System
PLATINUM SPONSORS
Henry Ford Health Systems
Blue Cross Complete of Michigan
GOLD SPONSORS
Join us the evening before the seminar for a semi-formal charity celebration!!
Destiney Mohammed
Black Mothers' Breastfeeding Association
800-313-6141
destineym@bmbfa.org
Applications for Continuing Education Credits include: IBCLE, RD, RN & LMSW/LBSW.
KEYNOTE SPEAKER
Learn from the industry's BEST! Plenaries and panel discussions will expand your views of traditional and non-traditional leaders. Get tips, develop skills and grow your knowledge base to improve maternal care practices. Discover ways to recognize, uplift, embrace and support leadership in your agency or community.
PLENARY: UPLIFTING LEADERSHIP