When
Thursday, October 26, 2017 at 8:00 AM MDT
-to-
Friday, October 27, 2017 at 5:00 PM MDT
Add to Calendar
Where
New York Hall of Science
47-01, NY
111th St
Queens, NY 11368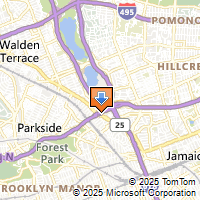 Driving Directions
Uniting the most innovative cleantech product and services providers decision makers and the Cleantech Market expo and conference serves the $1 trillion global cleantech industry through comprehensive marketplaces in New York. The Cleantech Age Expo and Conference will be designed to address the marketing and outreach needs of cleantech, energy ef
CleanTechAge Expo & Conference
Forwarding the Future Economy
CleanTech-Age Expo & Conference is designed to address the marketing and outreach needs of decision makers within Clean-Tech, and the New Energy Economy. Essentially the CleanTech-Age Expo and Conference is a solution-based exposition designed to address the hot button issues for CleanTech and Smart Building product and service providers as it relates, to financing, business development, sales and marketing. The goal of the Expo and Conference is to create high brand visibility for vendors, and sponsors while marketing and promoting electric vehicles, clean technology and energy efficient products and services to commercial customers.
Who Should Attend CleanTech Age
Sales and Marketing Directors, Managers and Business Development Professionals,
Energy Managers, COOs, Plant Managers, Facilities Directors and those who directly manage energy within your organization.
IT: CIOs, CTOs or Directors of IT with activities involving buildings, logistics, application development and energy management.
Products and Service Providers, Non Profit Organizations and Government
Transforming marketing from a cost center to a revenue producer is an extensive process which requires new skills, processes, collaboration, and technology. In today's world, cleantech, green building, the cloud, big data, clean energy marketers have to be more responsible and accountable for pipeline and revenue. How do organizations become revenue marketers? Come learn from the experiences of industry thought leaders on how they are transforming marketing roles to be of an integral and indispensable component of the revenue-producing engines of their companies.
Discover Market Development & Market Expansion: Standard Practice, increase market penetration as we move towards a clean technology and smart building future.
Access: financing, government incentive funding, grants and loans aimed at advancing emerging technologies and promoting market expansion of new technologies.
The 2017 Cleantech-Age Expo and Conference focuses on how economic realists are driving the adjustments in the marketing and selling process for cleantech product and service providers
Transform your leader generation, sales and marketing process

, and your bottom line. Be inspired by the latest clean technologies customer engagement strategies for growing your business

Network with the property managers, owners, IT professionals, CEO'S and CFO's, manufactures and suppliers. Discover what's need to achive your financing, sales and marketing goals.