Tickets can be purchased at the Tustin Area Senior Center
Each ticket will receive a punch card good for 10 tastes including
food, sweets, beer, wine, lemonade, waters, soda, champagne and more!
New this year! There are some tastes that don't need a punch!
Additional cards can be purchased at the event for $10 when a full card is returned
Where
Old Town Tustin
115 West Main Street
Tustin, CA 92780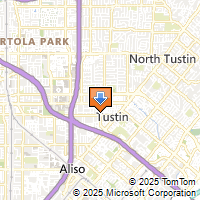 Driving Directions
Eligia Nicolai - Event Chairperson
Tiffany Miller - Vendors
Erin Nielsen, Executive Director
Tustin Community Foundation
714-393-8506
events@tustincommunityfoundation.org
Thank you for Sipping & Strolling with us! The Tustin Community Foundation directs charitable funds to the real, immediate and ever-changing needs of greater Tustin, primarily though the awarding of annual community grants to Tustin area nonprofit organizations and schools. Purchasing a ticket to Sip & Stroll will help the Foundation create positive change and address urgent community issues that affect lives.
Thank You Sip Sponsors!
TCF Royal Palm Sponsors
Sycamore Benefactors
Click HERE for information on how you can Help TCF Help others and receive tickets to TCF events by becoming an annual or event sponsor.