When
Thursday, September 14, 2017 from 1:00 PM to 5:00 PM CDT
Add to Calendar
Where
The Lakes in Valparaiso Clubhouse
1715 Lake Michigan Drive
Valparaiso, IN 46383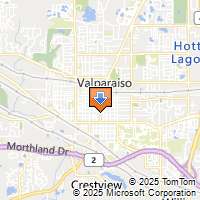 Driving Directions
Registration Details: We encourage you to register online or call IAA at 219-225-8060 to register.

Landlord-Tenant Law & NIAC Networking Social
This program will focus on the law of Indiana as it relates to tenant and landlord laws. Attend this course to gain nisights into the following.
The recent legislative and judicial developments that affect this process

Discover the "Do's and Don'ts" of the eviction process as regulated by the local, state, and federal laws
The course will be led by Michael Langer, Attorney. Michael is now in her 30th year of practice. Mr. Langer's practice areas include family law, landlord/tenant, and real estate law. Mr. Langer was admitted to the Indiana Bar 1981 and also was admitted to practice before U.S. District Court, Northern District of Indiana, and the U.S. Tax Court.

Michael will be joined by Porter County Sherriff's Office employees. Rachel-Klaiber-Christian is the Book-Keeper and Mary Hendrickson is a Civil Clerk for the department. They handle evictions, and write writ of assistance for evictions.
Can't make the class? Meet us for the NIAC Networking Social following the class. Bring a friend! We will be serving light refreshments and drinks. The social will offer networking opportunities for all:
Maintenance: meet other technicians and work through tough maintenance issues
Property Managers: call on your peers to go over new ways to manage day to day operations
Leasing: learn tricks for the trade by sharing with other leasing professionals
Regionals: discuss with other the latest trends in the market
Vendors: make connections and build relationships
Thank you to our sponsors: