When
Friday, January 5, 2018 at 4:00 PM EST
-to-
Sunday, January 7, 2018 at 5:30 PM EST
Add to Calendar
Where
Holiday Inn Fort Myers Airport @ Town Center
9931 Interstate Commerce Drive
Fort Myers, FL 33913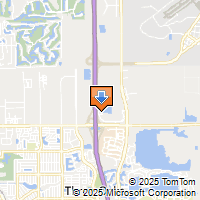 Driving Directions
Tentative Schedule of the Weekend Events
Tentative . . . Always Tentative Schedule
About Your Weekend Accomodations
A limited block of rooms has been set aside for retreat attendees, and that block will expire on December 6, 2017. Beyond that date, at the option of the hotel, the room rate may increase, thereby increasing the currently listed reservation rates. Those guests attending by themselves who wish to take advantage of the lower double or triple occupancy rates can request assignment of a roommate of the same gender as space and interest permits.
We will do our best to accommodate you and notify you if and when we have a match. This is not a guaranteed situation, and should we not find a suitable roommate, you will be responsible for the published rate for your final room accomodation type. If you know of others who are attending and you all wish to share one room, please send an email to events@foreverfamilyfoundation.org after all parties have made and paid their respective reservations for the retreat. If you are paying by check, simply include a note.
Hotel Amenities
Heated outdoor pool

Outdoor Whirlpool
Cocktail lounge
Health & Fitness Center
Business Center
FREE parking
FREE shuttle bus within 3 mile radius to local attractions

Travel Information
EXTENDING YOUR STAY AT THE HOTEL! If your travel requires additional nights at the hotel, a special rate of $119 will be honored for retreat attendees for 3 days before and after the retreat and is based on guestroom availability. Please email Ani at afarrell@hiftmyersairport.com with your date of arrival and date of departure, as well as the name you used to register for this event.

FREE AIRPORT SHUTTLE! For those arriving at Southwest Florida International Airport (RSW) please call the hotel (1-239-561-1550) once you have met with your luggage and you will be directed to the area where the shuttle will be waiting to take you on your short trip to the hotel.

Weather Information for Fort Myers

For Attendees Extending Their Visit To Fort Myers

Forever Family Foundation
Forever Family Foundation is a Global 100% volunteer non-profit, non-sectarian organization that supports the premise that life does not end with physical death, furthers the understanding of Afterlife Science and survival of consciousness, and offers support to the bereaved. Among the active members of the organization and the executive board are scientists, researchers, medical doctors, philosophers and educators who have devoted substantial parts of their careers to the investigation of the survival hypothesis - an existence beyond this physical world.
Previous Attendees Share
"I was lucky enough to attend their annual grief retreat in July and it was an experience that helped me tremendously. Being around people who were going through the same thing as me and searching for answers and contact from our loved ones. I love that they focus on science and proof that our consciousness survives our physical body."
"I attended a Forever Family retreat in Connecticut and it truly changed my life! Beautiful setting, warm, caring, knowledgeable staff and presenters, and great food and accommodations. Can't wait to go back!" - Marita
"I attended the weekend conference last July and the information, love and compassion I received from the FFF and their volunteers exceeded my expectations. I hope more people in need of their services find them - I am so grateful I did!" - Lisa
"Once again, FFF has run an invaluable retreat which has helped me immensely in dealing with my profound grief." - Donna G
FACILITATORS FOR THE WEEKEND
FEATURE FACILITATOR: Mo Therese Hannah, PhD
Dr. Mo Therese Hannah, Professor of Psychology at Siena College, joins us to discuss grief, the afterlife, and life after loss. She does this from the perspective of both a professional clinical psychologist and a bereaved parent. She will be discussing the difficulties faced by those who have lost loved ones in addition to suggested strategies for coping with grief. Many wonder why emotional and physical trauma often triggers a desperate search for meaning. Some find hope after encountering evidence that our loved ones do indeed survive physical death, something that Dr. Hannah both recognizes and encourages. She will also be talking about specific techniques that many have successfully used for not only healing from trauma and grief, but also for contacting deceased loved ones.
Joe Shiel
Joseph Shiel, Certified by Forever Family Foundation, is a highly acclaimed Evidential Psychic Medium, Spirit Artist and award-winning teacher and has known the presence of Spirit since infancy. He is a talented and expressive artist, who with guidance from Spirit, draws recognizable and accurate portraits of departed loved ones without the use of photographs and without possessing any prior knowledge of them or their physical characteristics. Joe commits himself fully to communication with those who have passed on by being extremely detailed & evidential in his readings and drawings and has become internationally known for his accuracy, integrity and his commitment to others. He shares his talents with clients, students & audiences worldwide; teaching speaking & performing demonstrations of evidential mediumship and Spirit Art deemed by many as "Portraits from Heaven." He is also a dynamic and creative instructor & motivational speaker and brings his inventive and lively style to classrooms everywhere, including the renowned Arthur Findlay College where he serves as a guest tutor. Joe received his Philosophy degree at Boston College & performed his graduate work in theology at Colgate Crozer Divinity School & St. Bernard's Institute. He is the author of Edge of Wilderness: You Are My Poems, Prayers and Songs
.
Janet Nohavec
Janet is internationally known for her evidential mediumship. She was born a medium, but spent a good part of her life not knowing what to do with her abilities. As a former Roman Catholic nun she questioned her gift and how to use it. She decided that her work could best be done outside of the confines of her religious order, and for the past 15 years has demonstrated evidential mediumship at the highest level. She is a Certified Medium of Forever Family Foundation, an approved tutor at the Arthur Findley College of Mediumship in England, and founder of The Journey Within Spiritualist Church in New Jersey. In addition to her private practice, which has a client base in over 20 countries, Janet teaches courses in evidential mediumship, and often invites guest mediums from England to join her in teaching her classes. She is the author of two books: Where Two Worlds Meet
and Through the Darkness
.
Doreen Molloy
Doreen Molloy was tested and lab certified through the University of Arizona's VERITAS Research Program and is currently a Level 5 research medium [WCRM] at the Windbridge Institute in Tucson, Arizona, as well as a Certified Medium of Forever Family Foundation. Doreen is the author of Proof Positive: Metaphysical Wisdom
and she sits on the Medium Advisory Board for both the Windbridge Institute for Applied Research in Human Potential and Forever Family Foundation. In addition to her private practice, Doreen teaches workshops on Psychic and Mediumship Development as well as Tarot and Astrology for beginners. Doreen Molloy is a licensed Grief Recovery Method® Specialist and she hosts Mediums & Messages on Signs of Life Radio. Doreen is located in Hudson County, New Jersey.
Joined By Afterlife Explorers Extraordinare, hosts of The Gathering on Signs of Life Radio . . . .

Bob Ginsberg is co-founder of Forever Family Foundation, host of Signs of Life Radio, editor of Signs of Life Magazine, and directs the foundation's Medium Evaluation Certification Process. For the past fifteen years he has been an inquisitive student of consciousness studies and Afterlife Science.
Phran Ginsberg, MBA is co-founder of Forever Family Foundation, co-hosts Signs Of Life Radio and directs the operations of the foundation, radio show and Signs of LIfe Magazine. Along with her co-hosts on The Gathering, she has explored and experienced the non-physical realms for most of her life.
Melissa Gould is co-host of The Gathering on Signs of Life Radio. She grew up in a household that was very open to phenomena that defy traditional thinking, and remains a psychic explorer to this day. She is the creator of Hugz From Heaven and works in the field of special education. She sits on the Executive
Committee of Forever Family Foundation and is one of the original volunteers of the organization.
Tom Gould, JD has a keen interest in survival and has spent a good deal of his private time studying the evidence. He is an educator by profession, but also holds a law degree and has been a musician for his entire adult life. His band, Bossa Nova Beatniks, is well regarded in music circles and continues to perform in various venues. Tom is also a board member of Forever Family Foundation.
Forever Family Foundation Grief Retreats are designed as a complete experience. It does include both large group Spirit Communication as well as Spirit Communication in the smaller breakout sessions. The weekend exposes the attendee to the various opportunities to recognize that we, as physical beings, can continue our relationship with those loved ones who have crossed before us. Attendees planning to come for only the medium readings are cautioned that the nature of mediumship is such that there are never guarantees that all in attendance will receive a reading. The focus at the retreat is on the total healing process, and those who wish only to make a medium connection to a loved one in spirit are urged to seek the services of a medium for a private reading in a different venue.
Please be certain before making your reservations. As an all volunteer not for profit, we must maintain a policy of no refunds for paid advance reservations.
Register Now! The all-inclusive retreat rates include lodging (except for commuter rates), parking, and all meals and snacks for the weekend. (Meals begin with Friday night dinner and end with Sunday lunch.)