When
Wednesday, September 20, 2017 at 4:00 PM CDT
-to-
Thursday, September 21, 2017 at 6:00 PM CDT
Add to Calendar
Where
U.S. Bank Stadium
401 Chicago Avenue
Pentair Entrance
Minneapolis, MN 55415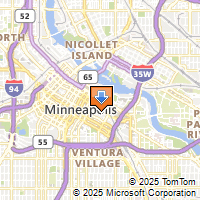 Driving Directions
McKay Munoz
North Central Minority Supplier Development Council
612-465-8881
mmunoz@northcentralmsdc.net
Embassy Suites Minneapolis Downtown
12 6th Street South
Minneapolis, MN 55402
1-800-774-1500
Group Room Reservations are the night of Wednesday, September 20, 2017. Reserve a room under the North Central Minority Supplier Development Council group block.
Rate: $167.20
Don't let parking make you late – Plan ahead!
Please plan ahead and allow ample time for both traffic and parking. US Bank Stadium is located in a very busy location of downtown Minneapolis with daily commuters on top of our highly anticipated event.
There are a variety of parking locations downtown Minneapolis, but what is the best option for the MBOF? Take a moment to review the parking options summarized on this helpful website. For reference, US Bank Stadium is located at 401 Chicago Ave and is between S 4th St and S 6th St.