Where
Portage Library - Meeting Room
2665 Irving Street
Portage, IN 46368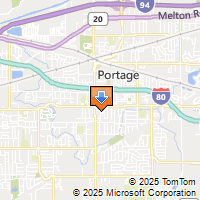 Driving Directions
Registration Details: We encourage you to register online or call IAA at 219-225-8060 to register.

Register for this R-410A Certification course to provide necessary training and practical knowledge to:
Safely service systems containg R-410A and R-407C
Effectivley manage the R-33 phase-out
Understand the effects of refrigerand and oil applications
Service techniques and handling of R-410A units
This course includes two hours of instruction, followed by a 50 question exam that covers proper safety, handling, and application of R-410A refrigerant systems. Persons who pass this examination receive a certficate and an AC&R Safety Coalition R-410A patch.
The course is led by Allen Garber who has 17 years with Trane, 33 years of HAVC experience, including insutrial, commercial, and residental installation and service.
Thank you to our sponsors: