Where
Preserves @ Grande Oaks Apartment Homes
1302 Eisenhower Ave
Valparaiso, IN 46383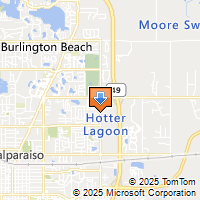 Driving Directions
Registration Details: We encourage you to register online or call IAA at 219-225-8060 to register.

Consumer & Behavior Trends Workshop
The Consumer and Behavioral Trends Workshop will cover the shopper of today's world and their journey. Attend this course to learn important trends that effect the consumer's buying process.
These topics will be covered.
The Apartment Shopper's Journey - In looking at consumer behavior, it's important to know what the online shopper's journey looks like. From awareness to adocacy, there are a lot of destination points. Review that journey an all of its points from the shopper's perspective.
Google "The King of Search" - Unless you are among the 19% of the population who prefers Bing and Yahoo, you most likely are using Google on a daily basis. From recipes, to travel plans, to searching for a way to get a wine stain out of the carpet. Learn how consumers are searching for you.
How to Win Customers - Think about hyour customers holistically and know that one seemingly unrelated search could trigger interest in your brand. Consider partnering with related brands in different (but connected) verticals to reach similar audiences.
Generation Z - What's next for the generation beind the Millennials? We put so much focus on the millenials, but Generation Z is not too far off - so let's take a look at what we will need to focus our marketing efforts on ikn the near future.
About the Instructor: Trisha Weise started her career in Property Managerment in 1999. She graduated from Purdue University with honors, and held multiple positions within the Property Management field. In 2007, she accepted a positon with For Rent Media Solutions where she is the General Sales Manager. She continues her passion of education through conducting leasing and digital marketing trends and workshops throughout Indiana.
Thank you to our sponsors: