When
Wednesday, September 13, 2017 from 8:00 AM to 5:00 PM CDT
Add to Calendar
Where
Telligen (West Des Moines)
1776 West Lakes Pkwy
West Des Moines, IA 50266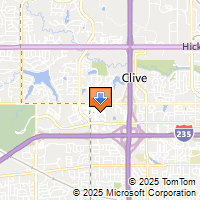 Driving Directions
Shirley Gusta if you have any registration questions.
gusta@genesishealth.com


Iowa HiMSS September Chapter Meeting 2017
Come and join us for several presentations including: the Quality Payment Programs, Health Care Policies, Improving Integration and API's, Healthy People/Healthy Places and opportunities for IT.
Speakers:
Dr. Paul Mulhausen, Telligen
Health Policy - Pay for Value - Impact on Health Information Technology
Sandy Swallow and Michelle Brunsen, Telligen
Unlocking the Door to the Quality Payment Program
John Orosco and Dave Levin, Sansoro Health
APIs and Other Home Remedies for Innovation Constipation
Mike Bell, RDG Planning and Design.
Healthy People, Healthy Places
Hotels in the area:
Spring Hill Suites West Des Moines
1236 Jordan Creek Parkway
West Des Moines, IA 50266
Rate of $119 + tax for the night of 9/12/17
Call 515-223-9005 and ask for the Sept HiMSS Meeting group room rate by August 22nd to receive this rate!
If ticket sales have ended and you still wish to register, please contact Shirley Gusta (gusta@genesishealth.com) and she will work with you to help you get you registered.
Help us thank our wonderful Sponsors who helped us put on this event!