When
Saturday, September 30, 2017 from 8:00 AM to 1:00 PM EDT
Add to Calendar
Where
SGT. Deon L. Taylor Sports Field
101St. St. & Fort Hamilton Pkwy (Entrance), NY 11252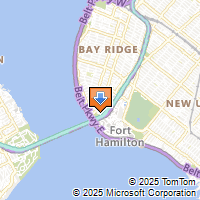 Jacqueline Prince
Family & MWR
718-630-4467 / 4754
fmwrgraphics@gmail.com
Safety Disclaimer
The race will be a timed event for the 10K event only. NYPD will provide traffic control points as we exit 101st Gate and cross 4th avenue to the promenade. This intersection has access to both the Belt Parkway and I -278, making delays possible. The NYPD will do their best to ensure runners will not be delayed when crossing the intersection at the start and return leg of the race. We understand that there may be unforeseen delays, awards will be presents to the first runners that cross the finish line by age groups. Just as a reminder that this race is to Honor the Fallen, which is the primary purpose of the run. We will not have NYPD traffic support after 10:30, runners crossing 4th Ave must follow all normal traffic safety rules. We apologize in advance if you are delayed at any point, safety first.

Join the U.S. Army Garrison Fort Hamilton FMWR and the Survivor Outreach Services Program in their "Annual Run for the Fallen" Run/Walk in Memory of those who paid the Ultimate Sacrifice.
Check-in begins: 8:00 AM

Run begins: 9:00 AM
5K and 10K open to runners, walkers, and children. Categories: M/F (18-25 / 26-34 / 35-45 / 46-55 / 56 & up). Awards only for 10K runners ranking 1st, 2nd, and 3rd place.
Fees:
$20 per person by 9/14/17

$25 per person after 9/15/17
This event is sponsored by US Family Health Plan. Sponsorship does not imply Army endorsement.