When
Thursday, October 12, 2017
7:00 PM to 10:00 PM EDT

Where
Hotel St. Regis
3071 W Grand Blvd
Detroit, MI 48202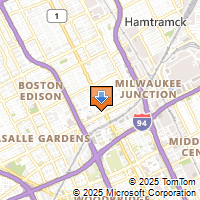 Driving Directions
Destiney Mohammed
Black Mothers' Breastfeeding Association
(313)400-1215
destineym@bmbfa.org
Submit all ads in a pdf format.
Preference for Inside Front, Inside Back, and Back covers will be granted on first come, first served basis.
Please make checks payable to: BMBFA, 9641 Harper Ave., Detroit, Michigan 48213
Deadline for purchase form submission: September 21, 2017
Deadline for ad submission: September 25, 2017
*Sponsor/Exhibitor/Ad Policy – By choosing to become a sponsor/exhibitor, you agree to the following sponsor and exhibitor policy: This policy applies to all promotional activity related in any way to the BMBFA, including but not limited to seminars/conferences, summits, displays and program advertising. BMBFA will not accept any advertisement for human milk substitutes. Advertisements will not be accepted from any company/organization that produces human milk substitutes. Acceptance of a sponsorship, advertisement or exhibit does not constitute BMBFA's endorsement of the company/organization, its product, or service. If a sponsor or exhibitor is found to be in violation of these policies, the relationship between BMBFA and the sponsor or exhibitor will be terminated immediately. In addition, the said sponsor or exhibitor shall remain responsible for all unpaid fees, costs, or expenses incurred in connection with the said sponsor's or exhibitor's related promotional activities and shall forfeit all claims to fees paid to any in connection with all such promotional activities. BMBFA in its sole discretion will determine if the said sponsor or exhibitor is in violation of this policy.