Where
Washington Pavilion - Belbas Theater
301 South Main Avenue
Sioux Falls, SD 57104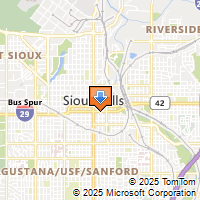 Driving Directions
Stephanie Kunkel
Business Development & Marketing Director
Woods, Fuller, Shultz & Smith P.C.
605-336-3890
stephanie.kunkel@woodsfuller.com
Woods, Fuller, Shultz & Smith P.C.
Employment Law Seminar
Please join us for our annual Employment Law Seminar on Friday, November 3, 2017. This year's topics will include an update on immigration law, reasonable accomodation requirements/light duty policies, workplace bullying and how to terminate an employee.
7:30 am

8:00 am

Registration & Continental Breakfast

8:00 am

8:45 am

Immigration Law Update

Amanda Bahena

8:45 am

9:45 am

Reasonable Accommodations/Light Duty Policies

Melanie Carpenter

Morgan Brekke

9:45 am

10:00 am

Break

10:00 am

10:30 am

Workplace Bullying

David Kroon

10:30 am

11:00 am

How to Terminate an Employee

Heather Springer

11:00 am

12:00 pm

Question & Answer Session

Amanda Bahena, Morgan Brekke, Melanie Carpenter, David Kroon, Heather Springer, Jeff Shultz
This event has been pre-approved for 3.75 SHRM and HRCI continuing education credits.