Intended Audience
The content of this course is tailored to the needs of farmers, NRCS, SWCD, Cooperative Extension, and state department of agriculture employees, as well as crop consultants, natural resource specialists, and non-governmental conservation organization staff.
Cost
Registration is $45 per person. Course registration includes the Xerces Society's Conservation Biocontrol Toolkit and a copy of Farming With Native Beneficial Insects.
Please bring a sack lunch - lunch will not be provided.
Canceled registrations can be refunded until November 23rd, 2017.
Where
MOFGA Common Ground Education Center
294 Crosby Brook Road
Unity, ME 04988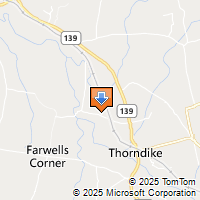 Driving Directions
The Xerces Society provides reasonable accommodations for special events with adequate notice. To request accommodation for events, please contact pollinators@xerces.org by July 14th, 2017.
The USDA and the Xerces Society are equal-opportunity providers and employers.
This Short Course is made possible with the support of the Northeast Region Sustainable Agriculture Research and Education (SARE) program.
Special thanks to Anna Mueller and the Maine Organic Farmers and Gardeners Association.
The Xerces Society for Invertebrate Conservation is an international nonprofit organization that protects wildlife through the conservation of invertebrates and their habitat. The Society's Pollinator Conservation Program was launched in 1996, and works with leading native pollinator ecologists to translate the latest research findings into on-the-ground conservation. More information about the Xerces Society is available at www.xerces.org.
Header: Syrphid fly, by Adam Varenhorst.
Sidebar: Field observation of pollinators and plants at Sun Moon farm, by Kelly Boland, NH NRCS.