When
Monday, February 5, 2018 at 8:00 AM CST
-to-
Friday, February 9, 2018 at 5:00 PM CST
Add to Calendar
Where
UTHealth
Operations Center Building
1851 Crosspoint Avenue
Rio Grande Room, 2.200
Houston, TX 77054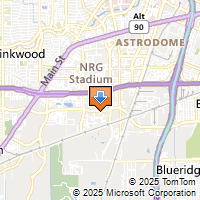 Driving Directions
Pamela D. Phillips
Program Coordinator
UTHealth| School of Public Health
Prevention, Preparedness and Response (P2R) Academy
713-500-8518
pamela.d.phillips@uth.tmc.edu

About the Course
Does your role as a health and safety worker include fire inspector responsibilities? If so, take your career to the next level by becoming a Certified Fire Inspector I. In this 34-hour course, you will learn how to protect life and property from fire events before they begin and you'll be prepared to take the Texas Commission on Fire Protection Fire Inspector I certification exam. We emphasize the requirements found in 37 Texas Administrative Code Part 13 Chapter 429 Subchapter B (Minimum Standards for Fire Inspector Certification) and in the National Fire Protection Association (NFPA) 472 Sections 4.2 through 4.4.
We emphasize safety and health, particularly in institutions with a high volume of visitors, high employee turnover rates and those that routinely use and store hazardous materials. These types of organizations include healthcare facilities, academic institutions and other highly populated settings.
Our teaching methods include informative didactic sessions and practical hands-on activities. We designed our exercises using real-world situations that you are likely to encounter. Specifically, you will learn to:
Develop observational, communication and decision-making skills

Conduct comprehensive field inspections

Prepare clear and concise inspection reports

Identify conditions that require permits

Review building plans and identify occupancy classifications

Apply codes and standards appropriately

Confidently participate in legal proceeding

Determine the operational readiness of fixed and portable fire suppression systems

Recognize potential hazards created by processes, materials, and operations

Verify the adequate application of sufficient emergency planning and preparedness measures, including evacuation drills

Test water distribution systems, including testing flow rates

Apply these theoretical concepts to practical real-world situations
This course will prepare you for:
The aim of this 40-hour course is designed to provide the student with the in-depth skills and knowledge necessary to successfully complete the certification for the IFSAC (International Fire Service Accreditation Congress Seal). Upon completion of this course, the student will have the skillset to apply codes and standards, address deficiencies, recognize fire hazard behaviors, demonstrate fire safety practices and improve the well-being and safety of the community.
Course Registration Fee is $450

NFPA fees are separate from the course registration fee
The Exam fee ($350) must be paid directly to NFPA, http://www.nfpa.org/certification. We strongly recommend all participants also purchase the NFPA desk reference set ($90).
__________________________________________________________________________________
Course Director - John Guglielmo


John Guglielmo worked for 25 years with a fire department in the Chicago area as a firefighter and paramedic where he was extensively involved in the Hazardous Materials Response Team. John supervised the department's 15-member Hazardous Materials Response Team for 10 years, successfully and safely guiding the team through a variety of serious chemical emergencies, including large spills and chemical fires. John began teaching in the department's public education program, where he taught CPR, first aid, emergency planning and evacuation courses. Later John worked for a private hazardous materials management company specializing in spill response and mitigation. He is now a consultant and private instructor with ESI2001 in Edinburg, Texas and works part-time at the University of Texas Rio Grande Valley in the Environmental Health, Safety, and Risk management Department. John routinely teaches for the Texas-Utah Consortium for Hazardous Materials Worker Health and Safety Training Program based at the University of Texas Health Science Center at Houston and the University of Utah.
Registration Refund and Course Cancellation Policy
To cancel your registration, send an e-mail to Pamela.D.Phillips@uth.edu. To refund your registration, we must receive your cancellation e-mail no later than 10 business days prior to the course start date. We will deduct a $50 administrative fee from the refunded amount. Cancellations received after the refund deadline will not be processed. If you paid your registration via check, provide the check number in your e-mail.
P2R Academy reserves the right to cancel a course no later than 10 business days prior to the course start date. If we cancel a course, we will notify you via the e-mail address provided on your registration form. Our liability for cancelled events is limited to the registration fee paid per course.
Acknowledgement
Training provided by P2R Academy is supported by the National Institute of Environmental Health Sciences (NIEHS) of the National Institutes of Health (NIH) under awards U45ES019360 and UH4ES027055.