Massachusetts Spring Ring 2018
Attend the 32nd MA SPRING RING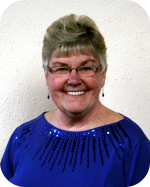 We hope you will register and join fellow ringers from all over Massachusetts and surrounding states for a day of Massed ringing under the direction of clinician Jane Nolan, Director of the Shoreline Ringers of southeastern Connecticut.
Jane has chosen an interesting repertoire (listed below left) that should appeal to choirs and ringers of all skill levels. Participating groups may register as either Tins or Coppers choirs. Each group will be free to decide which pieces they would like to ring.
Choirs are invited to provide a solo selection for the final concert. Spots will be assigned on a first come, first served basis. Selections will be limited to 5 minutes, including set up. Please note that solos will be assigned by the date of receipt of the registration form, and last minute additions will only be permitted as space in the program allows.
Registration cost is $9.00 per person (same as last two years). Orphan ringers are encouraged and will be assigned to a host choir. The registration cost covers performance royalties, massed directors, hall rental, and insurance liability coverage. Multiple choirs from a single sponsoring organization will need to register separately using a different email address as identification. Please contact the event registrar if you need assistance.
Participants are expected to bring a bag supper and share fellowship time together before the final rehearsal. Each group should bring at least three dozen goodies to share in a reception with the audience following the concert.
__________________________
Please purchase sufficient copies of the music for your ringers and rehearse the music thoroughly ahead of time. Our rehearsal time together is limited and is intended for developing an ensemble performance, rather than learning the music.
Please note – The Guild strictly adheres to copyright laws.
NO PHOTOCOPIES of any published music will be allowed.
__________________________

Financial Assistance
A new scholarship has been initiated by Area 1 with the goal of providing

financial assistance

to those in need

, at the discretion of the Scholarship Committee,

full or partial event registration fees for any Area 1 sponsored event. Those wishing assistance are encouraged to download and complete this application form and email the completed application to scholarship.area1@handbellmusicians.org. Directors who are members of the Handbell Musicians of America in Area 1 and have never attended an Area 1 or National event may apply for the Bradford Scholarship for Directors. Similarly, any Choirs who are attending an Area 1 or National Event for the first time may apply for the Bradford Scholarship for Choirs.
Registration Deadline is March 31, 2018