Where
Malibu Lagoon State Beach
3999 Cross Creek Road
Malibu, CA 90265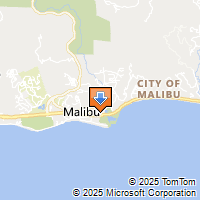 Driving Directions
Parking
Park anywhere in the lot and look for Mark Abramson's truck with all the tools in the back. He'll give you a parking pass so you don't have to pay for parking.

Mark Abramson

310-490-0279
Malibu Lagoon Restoration
Thank you for joining the restoration!
Malibu Lagoon is a shallow water, bar-built estuary occurring at the end of the Malibu Creek Watershed. It receives year-round freshwater from upstream sources and periodically the sandbar that separates the lagoon from the ocean breaches due to storm or tide. Malibu Creek and Lagoon empties into the Pacific Ocean at world renowned surfing and recreational destination, Malibu Surfrider Beach, which receives approximately 1.5 million visitors every year.
Malibu Lagoon was long labelled an impaired water body by the U.S. Environmental Protection because of low dissolved oxygen levels and sediment build up that threatened fish and wildlife. From 2012 to 2013, a restoration team removed contaminated soil and decades of built-up trash and re-contoured the channels to improve water flows and circulation. Thousands of California native, drought-tolerant plants were placed along the newly restored banks and plains.
Since 2013, hundreds of volunteers have helped manage and maintain it through routine weeding and occasional planting. Your support continues the good work.
More Information
Gloves and tools are provided. Just bring water, snacks or lunch (great places to sit and eat), and sunscreen. For your safety, closed-toed shoes are required, otherwise dress comfortably.