When
Saturday, February 3, 2018 from 8:45 AM to 12:00 PM PST
Add to Calendar
NOTE: Gate is locked after the event starts. Late and early access can be arranged.
Where
LAX Dunes, Pershing Gate
8901 Pershing Drvie
(Just south Westchester Parkway
Playa Del Rey, CA 90293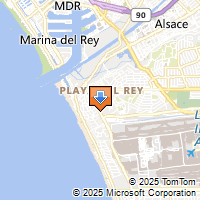 Driving Directions
Inside the LAX Dunes or along Waterview St.
Did you know?
Did you know the LAX / El Segundo Dunes once stretched from the
Palos Verdes Peninsula to the Ballona Bluff?
That an extinct relative of the camel once roamed its sandy slopes?
That several hundred homes once lined the now abandoned streets?
Join us to learn more and get your hands dirty!
Please join us for our monthly restoration event at the LAX Dunes! Known as the home to the endangered El Segundo Blue Butterfly, the LAX Dunes is also home to hundreds of other species many of which are found no where else.
Since 2015, The Bay Foundation, Friends of the LAX Dunes, and Los Angeles World Airports have conducted restoration events on this normally secure LAX property.
Thousands of volunteers have removed acres of non-native vegetation such as iceplant and Russian thistle. Please join these heroes and get to know this special place, too!
Provided
We'll provide gloves and tools; water and snacks;
picnic tables and restroom facilities.
Bring
You wear closed-toed shoes (required); a hat, if preferred; and recommeded,
long pants and long sleeves.