Where
Michelle Obama Neighborhood Library
5870 Atlantic Avenue
Long Beach, CA 90805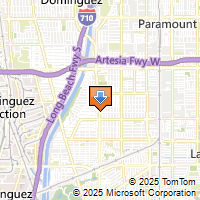 Driving Directions
Parking
Free parking in lot and streets.

Payment
This is a free event.

Leasing Space For Your Business
Do you plan to open an office, a store, a restaurant, a yoga or massage studio, etc. but are nervous about the prospect of leasing a space? For any entrepreneur contemplating the "where" of your operation, this is the workshop to take before you sign a lease.
Leasing Space for Your Business focuses fully on the leasing process. It encompasses some of the trickier elements involved by covering basic leasing information to advanced vocabulary. This highly informative workshop also discusses ways to use the variety of opportunities available today: temporary, permanent, pop-ups, kiosks and carts. Equally important, it will help prepare you to find the best location for your business.
What You Will Learn
What documents you need before approaching a landlord or broker
The different types of real estate brokers and their expertise
The advantages of leasing in a mall vs. those offered by a neighborhood center
How to protect your business before signing a lease
Ways to protect your assets should you need to end a lease early
"I came from a place of zero knowledge and learned SO MUCH. Carmen was a fantastic presenter!" - Robin L.
Presenter: Carmen Hall
Carmen Hall founded Golden Rule Resources, a commercial real estate brokerage whose primary focus is tenant representation. In the past four years, the company has represented clients leasing space in super regional malls, industrial parks, street retail, and neighborhood and community centers across the country.
Previously, Ms. Hall spent over 20 years responsible for leasing properties in 54 West Coast super and regional malls. Working for eight mall owners, her jobs included Regional VP of Specialty Leasing, Director of Specialty Leasing and Specialty Leasing Manager. In these positions, she represented the landlord in lease negotiations with numerous national, regional and local retailers.