When
Friday, June 1, 2018 at 8:30 AM CDT
-to-
Saturday, June 2, 2018 at 4:30 PM CDT
Add to Calendar
Where
Carbondale Police Dept.
501 S Washington St.
Training Room
Carbondale, IL 62901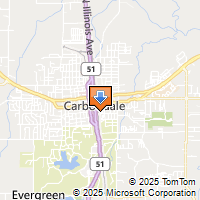 Driving Directions
Steve McBride
Carbondale Fire Dept
618-303-1503
smcbride@ci.carbondale.il.us

Kurt Bradley
FIRST RESPONDER GRANTS, LLC
863-551-9598
mstark@firstrespondergrants.com
Join us and get 6 months access to GrantFinder FREE!! Class is two days of meat and potatoes grant writing training designed to turn you into a first rate public safety grant writer. Presented in language you, will understand and comprehend. Learn how to help your agency get the training, to get the grant, to get the gear!
Local Hotel Accomodations :
2300 reed Station Parkway, Carbondale, IL Phone - 618-549-2600 Ask for group rate "CFD"
2175 Reed Station Parkway, Carbondale, IL 62901 Phone - 618-549-6900