When
Monday, December 10, 2018 at 8:30 AM CST
-to-
Tuesday, December 11, 2018 at 4:30 PM CST
Add to Calendar
Where
Old Bridge Police Dept.
1 Old Bridge Plaza
Old Bridge, NJ 08857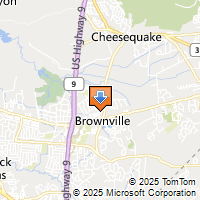 Driving Directions
Joseph Mandola
Old Bridge Police Dept
732-721-5600
jmandola@oldbridge.com

Margaret Stark
FIRST RESPONDER GRANTS, LLC
540-230-8440
mstark@firstrespondergrants.com
Your class registration includes a FREE 6-month trial membership of GrantFinder's Vertical Version, VGrantFinder. You'll see grants relevant to your sector. Valid for 6 months after completion of your First Responder Grants training.
Come Get the Training, To Get the Grant, To Get the Gear! This training is appropriate for all Fire, Rescue, EMS / Emergency Management Agency/ Law Enforcement or Corrections staff and is taught by a retired public safety administrator who has 30 years of "on the streets" experience and who speaks in your language
Our students have an 80%+ success rate at winning grants and have won more than $1 billion dollars in grant awards.. We don't just tell you about the grant programs; we tell you how to " win the grant programs!