Where
Kirkwood Regional Center
2301 Oakdale Blvd
Coralville, IA 52241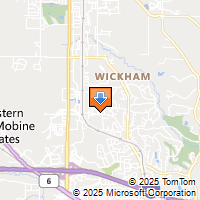 Driving Directions
Shirley Gusta if you have any registration questions.
gusta@genesishealth.com


Iowa HiMSS April Chapter Meeting 2018
Come and join us for several presentations including: Patient Portal and Patient Engagement, What Happens Online Stays...Online, ad The New IHIN.
Speakers:
Veronica Brattstrom, Professional Solutions Insurance Company
• What Happens Online Stays…Online
Dale Emerson, Iowa Health Information Network
• The New IHIN
Amy Larson, UnityPoint Clinic
Keri Semrau & Brian Cassady, University of Iowa Healthcare
Gary Davis, Great River Health System
Tina Ervin, Genesis Health System
• Patient Portal and Patient Engagement
• Roundtable Discussion – Journey in the Patient Portal Business
Hotels in the area:
Country Inn & Suites
5271 Heartland Place
Coralville, IA 52241
1-800-830-5222
Group Name: HiMSS Chapter Meeting
Rate: $99 + tax/night
Cut-off date: 3/10/18
If ticket sales have ended and you still wish to register, please contact Shirley Gusta (gusta@genesishealth.com) and she will work with you to help you get you registered.
Help us thank our wonderful Sponsors who helped us put on this event!