June 12, 13, 14, 2018 from 8:30 AM to 5:00 PM CDT
Registration and Networking begin at 7:30 A.M.
Session begins at 8:30 A.M. Ends at 5:00 PM
Registration fees:
3-Day Program: $775.00 ($845.00 after 5/11/18)
2-Day Program: $525.00 ($575.00 after 5/11/18)
1-Day Program: $250.00 ($300.00 after 5/11/18)
Norris Conference Center - Houston/CityCentre
816 Town & Country Blvd
Suite 210
Located in the City Centre Area
Houston, TX 77024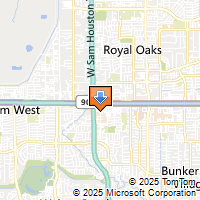 Parking
Free Self-Parking - Third floor garage
Optional Valet Parking is available for $8.00 in front of the Norris on Town & Country Blvd. or at Hotel Sorella.
We encourage you to park in the garage that is attached to the Norris Center Location (Paralleling Beltway 8). Follow signs to the third level and the NCC enterence. Be observant of "RESERVED" signs in the garage, and tow warning signs if parking outside of the garage. Towing is enforced.

Houston DEC
Houston District Export Council
exec@houstondec.org