Online registration closes on Friday, April 6th
become a sponsor!
We have many opportunities for your organization to become involved and sponsor our event. Click here for more information.
Where
McAuliffe-Shepard Discovery Center
2 Institute Drive
Concord, NH 03301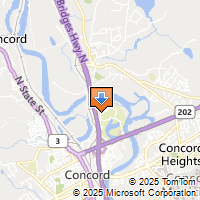 Beth D'Ovidio
6032282983
info@nhpha.org
New Hampshire Public Health Association


Annual Meeting 2018
In the spirit of our mission to bring together people interested in public health, and provide a forum for the exchange of public health information, we would like to invite you to join us at our Annual Meeting. The NHPHA Annual Meeting is a gathering of public health, medical and business professionals from organizations around New Hampshire.
The event will begin with a networking social from 4:00pm - 5:30pm. During this time, light refreshments will be served. Attendees will have the opportunity to walk through the student poster gallery where 20+ students are presenting interesting findings from their research projects or practicums. Exhibits at the Discovery Center will also be open. Students interested in participating should click here for more information.
The main structure of our meeting will be from 5:30pm - 7:00pm where the Association will conduct annual business, present awards, and announce the election of new officers and Board of Directors. This year, NHPHA is pleased to honor Linda Saunders Paquette as the 2018 Roger Fossum Lifetime Achievement Awardee.
If your organization is interested in sponsoring the event, click here.
Special Student Session!
NHPHA is committed to growing its Rising Stars Initiative. This year, in addition to the Student Poster Session, there will also be a pre-event training opportunity for students - Demystifying the Interview and Salary Negotiation Process, which will begin at 2:00 p.m.
This workshop will equip attendees with the tools to self-advocate in the job market. In this session participants will demystify the interview and salary negotiation process by learning how to articulate the value of their unique perspective and experiences. The interactive workshop will be immediately applicable for networking during the poster presentation, and leave members feeling more confident about their next interview opportunity.
The session is being presented by Cait Glennen, a certified Global Career Development Facilitator and Career Programs Coordinator at a local New Hampshire University. She has experience helping graduate and undergraduate students navigate the transition from the classroom to the workforce in a variety of ways by facilitating workshops, guest lecturing, and providing one on one counseling. A few of her recent projects include collaborating to develop the Women in STEM program as well as piloting and building the first online micro-internship for healthcare programs at her university.
There is no additional fee for students to attend this session.