Contact
Julie Roles
651-895-3341
jroles@vital-aging-network.org


When
5:00 to 5:30 PM check-in; light dinner
5:30 to 7:30 PM program
Three Wednesdays:
April 11, 18, 25

Where
Walker Methodist Hazel Ridge
2730 Hazelwood St.
Maplewood, MN 55109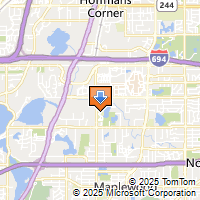 Driving Directions
Aging with Gusto
Igniting more positive views of aging
Stereotypes about aging often become negative self-perceptions later in life. These perceptions operate below awareness, yet they have a dramatic impact on quality of life, health and even longevity.
Join us for this series of three sessions to:
Examine your views on aging and listen to the views of others

Understand the influences on your views, including the impact of widespread biases and misconceptions about people as they age

Learn how to integrate a new, more positive narrative about aging into your life.
Three Wednesdays, April 11, 18 and 25
5:00 to 5:30 pm - Check-in and Light Dinner
5:30 to 7:30 pm - Program
Walker Methodist Hazel Ridge
2730 Hazelwood St.
Maplewood, MN 55109

Free and open to the public; registration required by 4/6
Aging with Gusto is a program of the Vital Aging Network.