When
Tuesday, October 2, 2018 at 11:30 AM CST
-to-
Tuesday, November 13, 2018 at 4:00 PM CDT
Where
MCAKC Knowledge Center
10955 Lowell Avenue
Suite 1050
Overland Park, KS 66210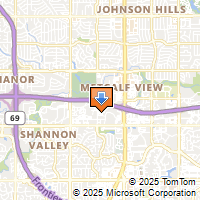 Driving Directions
Consent To Use Photographic Images
I understand that I may be photographed and/or video recorded during an MCAKC event. By registering for an MCAKC event, I hereby give and grant to MCAKC the irrevocable right, permission, and license to take photos and/or video record me at this event and publish, reproduce, and otherwise use the photos and video in all forms and media for educational, trade, web, advertising, and all other lawful purposes without compensation. I realize and discharge MCAKC from all forms of claims and liability related to my photo and video. I agree that the photos and video shall be the sole property of MCAKC and I grant, assign and transfer to MCAKC all necessary rights to that effect.
Fall Foreman Training Program
The Program-
Foremen are at the frontline of every company's success. Every day, Foremen and Superintendents make decisions that are critical to the success or failure of construction projects. This training provides Foremen with new knowledge and skills that can improve your company's bottom line.

This highly interactive training program focuses on the knowledge and skills every Foremen and Superintendent must master in order to be an effective manager of people, time, equipment, and materials. This program is designed to improve supervisory skills and create a sense of association with the mechanical contractor and our industry.
To successfully complete this track and earn the Foreman Training award, participants must attend at least 6 of the 7 seminars.

The Courses-
Developing Your Workforce: Get More Out of Your Crew Every Day
Situational Leadership
Project Scheduling
Productivity and Forecasting
Commitment to Quality, Job Done Right!
Emotional Intelligence
The Goals-
To create an increased level of skilled field leadership through the development of essential supervisory skills, to provide tools to handle difficult management situations with greater certainty in decision-making, and to develop skills to create an environment of collaboration, teamwork, and trust in order to motivate others.

The Attendee-
This program is designed for new, experienced or future Foremen, General Foremen, Superintendents, and other Field Leaders or Managers. The participant should be a skilled Journeyman or Advanced Apprentice.
The Tuition-
$1,000.00 Signatory Contractors
$ 500.00 Reimbursed upon successful completion*

$1,500.00 Associate Members of the MCAKC
$ 500.00 Reimbursed upon the successful completion*

$2,000.00 Affiliates (Other Industry Associations)**

Lunch is provided each week.

*Successful completion is defined as missing no more than (1) one seminar in this program.
**Affiliates and Other Organizations are not eligible to receive the $500 tuition ref

Those using Education Reimbursement Certificates in lieu of payment are not eligible to receive the above-mentioned reimbursement.