Where
West Dade Regional Library
9445 Coral Way
Miami, FL 33165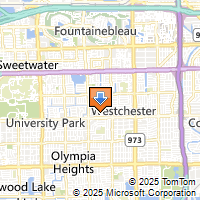 Driving Directions
This wonderful group will meet every second Saturday of each month until the end of the year.
Donna Mello, Director of Afterlife Discussion Groups
Forever Family Foundation, Inc.
adg@foreverfamilyfoundation.org
Afterlife Discussion Group - Miami, Florida
Open forums where foundation members can discuss any and all subjects relating to the afterlife. Both the bereaved and the curious are welcome to attend. The goal is to provide a safe environment for open discussion and learning. You must be a member of Forever Family Foundation. Membership is FREE!
Meetings will be held every second Saturday of the month for the rest of this year!!

If you are not yet a member, click here to register as a New Member! While you are still logged in as a new member, click on the left hand side link for "Afterlife Discussion Group" and scroll to the bottom of the page. Click on "Register" and complete the Afterlife Discussion Group registration.
Click here for step by step instructions in enrolling in an Afterlife Discussion Group.

If you are interested in starting a group in your area please contact Donna Mello at adg@foreverfamilyfoundation.org for more information.

FUTURE TOPICS OF DISCUSSION MAY INCLUDE, BUT ARE NOT LIMITED TO:
Signs that people have experienced
Scientific evidence of other dimensions
Mediumship
Near Death Experiences
Deathbed Visions
Apparitions
Books and other media related to the subject
Methods of communication from discarnate entities
If you are not yet a member of Forever Family Foundation and/or you have not yet attended this Afterlife Discussion Group Meeting, Membership & Enrollment Forms will be available prior to the event. Please arrive a few minutes earlier to take care of this. Membership is FREE! Attendance at the Meetings is FREE!
Please understand that while we do not charge for these meetings, the completion of the paperwork is required.
Forever Family Foundation
Bringing You Evidence of An Afterlife Since 2004
Forever Family Foundation is a global 100% volunteer non-profit, non-sectarian organization that supports the premise that life does not end with physical death, furthers the understanding of Afterlife Science and survival of consciousness, and offers support to the bereaved. Among the active members of the organization and the executive board are scientists, researchers, medical doctors, philosophers and educators who have devoted substantial parts of their careers to the investigation of the survival hypothesis - an existence beyond this physical world.
LEARN ALL ABOUT THE WORK OF FOREVER FAMILY FOUNDATION ON OUR WEBSITE